After many years, P&O BRAKE still continues to provide a variety of automotive brake parts for cars, trucks, SUVs, trailers and more. We have strong resources and a driven-skill set of knowledge to help you get the right brake parts you need for virtually any type of car of truck you may be working on, whether it is for a parking brake shoe for an antique car or a hard to find caliper for a late model import car, we are here to help. Even if you have some type of hot rod or custom build that has different parts on it, and you don't know where they are from, you can count on P&O BRAKE to help you get it figured out.
We cater to customers who are interested in saving money, but not buying the cheapest product. They have an understanding that buying a premium quality brake pad or friction will give them increased longevity and a greater confidence in their stopping power.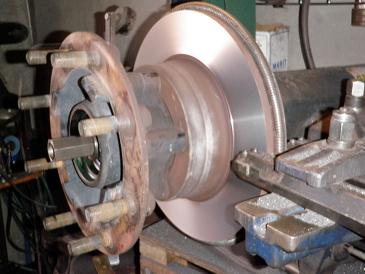 All brake pads and brake shoes are not created equal; different drivers require different formulas to optimize their braking capabilities. Brake parts are designed to wear out; it is the contact and wearing of the friction that enables your vehicle to stop.
Common issues from cheap friction materials are noise, vibration when stopping, steering wheel shake and pedal pulsation. All of these can be rectified by using the proper friction for your driving and vehicle.