Grinding, Resurfacing, Machining, Relining & Cleaning
P&O BRAKE is more than just the best place to buy your brake parts, because we offer you the ability to have your rotors and drums machined when you pick-up your pads and shoes, or have us put new lining on your custom or hard-to-find shoes. We pride ourselves on using of the latest technology in combination with our extensive knowledge to ensure that your job is done right.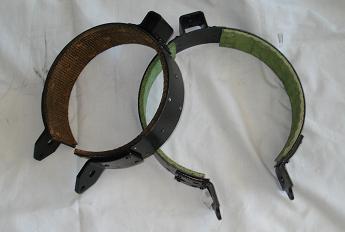 I didn't know you did that....
The flywheel connects the engine and the clutch, and in order for them to operate smoothly, the flywheel needs to have a fresh, flat surface each time the clutch is replaced. Our state of the art technique in flywheel resurfacing leaves your flywheel with a uniform thickness over the entire surface. Both steel and cast iron flywheels are done with ease providing the same high-quality finish regardless of the material.
Flywheel grinding starts at $40.